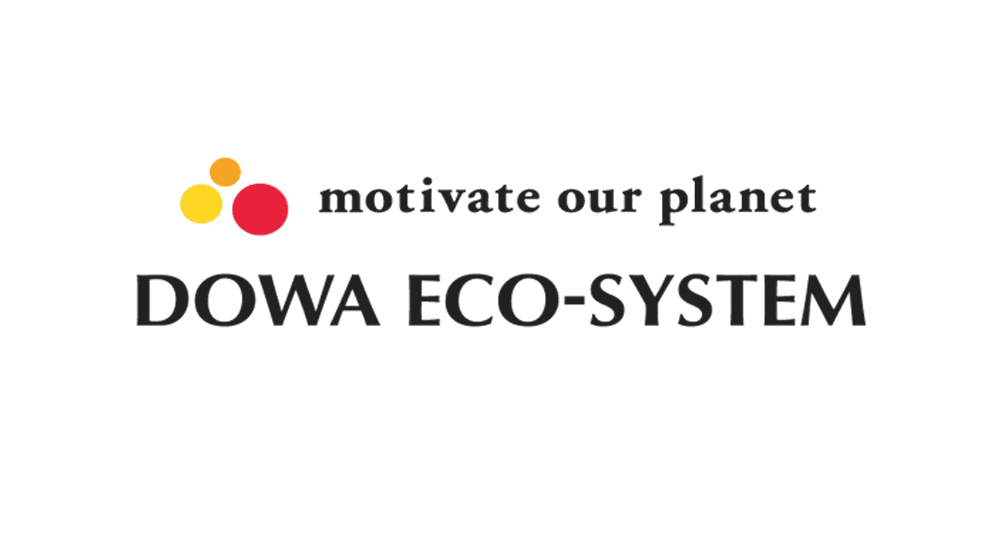 DOWA ECO-SYSTEM CO., LTD.
Basic values and policies for initiatives towards circular economy
DOWA Group's mission is to "Contribute to creating an affluent, recycling-oriented society through our business activities worldwide.."
DOWA ECO-SYSTEM is implementing this mission through its environmental management and recycling business, which focuses on services such as metal-based recycling, waste management, and soil remediation.
Market opportunities and our strengths in circular business
DOWA ECO-SYSTEM provides services as material recycling centered on precious metals, waste incineration / heat recovery, waste recycling such as cement raw material, landfilling, soil pollution survey / remediation, environmental logistics, and environmental consulting. We provide services globally in various environmental management and recycling fields. In particular, the two businesses are one of the largest scales in Japan - the global collection of recycled raw materials for DOWA's smelter, and the detoxification and stabilization of harmful waste.
With these services, we comprehensively meet the needs of producers for circular business.
Setting indices/targets
In DOWA Group's current medium-term plan (2018-2020), "what we hope to be in 2020" was set as the medium-term goal in the four priority areas of corporate governance, safety, environment, and society in the CSR policy. Among them, in the priority field of "environment", the policy of "providing products and services that contribute to the construction of a sound-cycle society" was set up, and the amount of recycled raw materials collected was set as an index.
Due to the COVID-19 that occurred in early 2020, the current medium-term plan has been extended by one year, and as of 2021, the next medium-term plan (2022 to 2024) is being formulated. Now we are considering more aggressive efforts and resetting of goals for further promotion of the circular economy and building a sustainable society.
Implementation system
DOWA Group's company-wide efforts are led by Sustainability Sec., Corporate Strategy Dept., DOWA HOLDINGS CO., LTD., and are included in the integrated DOWA report.
Reference URL
the latest DOWA report p18-28
https://ir.dowa.co.jp/ja/ir/library/annual/main/01/teaserItems2/0/linkList/01/link/dowareport2020_j_a4.pdf